Cursos De Buceo
Todos Los Niveles
Obtén tu certificación de buceo PADI

con Aquarius dive center. Más de 32 años de experiencia definitivamente nos avalan.
Bucear En Tenerife
Durante Todo El Año
Ofrecemos buceos diarios desde barco y desde la costa

en las cálidas y cristalinas aguas del Sur de Tenerife. Aquí encontrarás una gran diversidad de puntos de inmersión, desde cuevas y escollos volcánicos, paredes, escarpados acantilados y pecios.
Adopt

The Blue
Dive Against Debris
Como parte del programa PADI AWARE Adopt the blue nuestro equipo ha recogido hasta ahora 15,3 kg de desechos marinos.
Especialidades PADI

Más Populares
Continúa la aventura

y haz tu especialidad PADI favorita en el Sur de Tenerife con nuestro experimentado equipo.
Buceador de Nitrox PADI
Respirar menos nitrógeno significa que puede disfrutar de inmersiones más largas e intervalos de superficie más cortos. No es de extrañar que Nitrox Diver sea la especialidad PADI más popular.
Buceador de Profundidad PADI
Amplía tus límites y conoce más del mundo submarino, explora con nosotros las partes más profundas de Tenerife. Obtén la certificación de buceador de profundidad en tan solo dos días.
Buceador de Pecios PADI
Cada inmersión en un pecio ofrece una oportunidad de descubrimiento, lo que potencialmente desvela un misterio, una neuva aventura. Despierta el explorador que llevas dentro.
Entrenamiento Tecnico
Buceo Tecnico
Los cursos de buceo técnico

que ofrecemos están diseñados para cumplir con nuestros altos estándares y los de PADI TecRec y IANTD.
Nuestro experimentado equipo de buceo ofrece a los buzos técnicos certificados la oportunidad de explorar los sitios de buceo más profundos de nuestra increíble costa volcánica en Tenerife.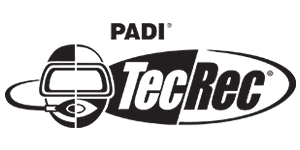 Por Qué Elegir

Aquarius
La filosofía de nuestro equipo

 diversión, libertad y aventura dentro de los límites de la seguridad,  respetando el entorno marino.
Valoramos cada cliente y hacemos todo lo posible para garantizar una experiencia inolvidable.
Florin Bolocan
2023-11-16
It was my first diving experience and it was awesome experience that i can recommend to anyone. The instructor was very clear with her instructions and very calm though all the session.
We booked a snorkeling trip with the agent, we went to playa de Amarilla stayed there for an hour. The view are amazing, equipments were new and professional, the owner were taking care of us since we were a bit nervous in the beginning, but it went great we were pretty relaxed and explored the shoreline. We didn't book the video/photo service and regret it now. Definitely highly recommended.
Philippe Legault
2023-10-29
Cristina, Doina, and Harry are all very patient and talented teachers. I did my advanced scuba diving course and Nitrox certification at Aquarius and between the instructors taking the time to go into details and making sure I understood, to also making it all a fun environment, I had a blast. I couldn't recommend Doina and her team more and would love to dive with them again.
Had a wonderful time diving with Aquarius in September this year. Doina was very helpful before the dive with everything we needed, and was great on all dives. Super knowledgable and enthusiastic, you could really tell that their love of diving came first. Highly recommend them and we'll absolutely be back here next time we're in Tenerife!
In September I spent 8 days with Doina and Harry – with 17 dives in total. It has been my second stay with them and I knew exactly why I wanted to go back. You are in perfect hands here, both from a professional and personal perspective. The diving center as well as their own boat is perfectly equipped and clean and the equipment is always well maintained and up to date. Doina and Harry offer a relaxed environment for all divers – regardless of the level of experience. They respond individually to all needs, combine them optimally and always find the perfect dive site for the respective group. You can learn a lot or just enjoy fun dives – whatever you are up to. Beyond that they are completely committed to safety and professionalism – this comes first, in doubt even more than making money. Thanks to you both for a perfect holiday that gave me even more than I expected. I am looking forward to seeing you again and doing some epic dives with you!
It's been my second time training and diving with Aquarius Dive Center. Very professional team and superb experience again. This time the highlight was Xtend on TB Trim and Buoyancy course with Harry. This training is a hidden gem, and a must for anyone who wishes to glide with ease and truly enjoy the beauty of the underwater world. Harry's wealth of knowledge and attention to details will definitely help you to become a better diver. Surely coming back for more. Many thanks!
benjamin martin
2023-10-18
C'était génial !!!!!!!!! Le centre est super les moniteurs sont très pro et coooool Pour les plongées rien à redire tout était parfait 😁
frankie cojocaru
2023-10-15
We had an amazing time with Aquarius Dive Center this week! I started off with an Emergency First Responder Course with Doina. Doina is very passionate about the course and is a great teacher. This made the course interesting and easy to digest. I then did the Rescue Diver course with Martin where i learnt a lot! Its the best PADI course I have done so far and I could not have asked for a better instructor (thanks Martin!). The course teaches a lot of techniques and Martin broke down each one and demonstrated how and when to use them. We also managed to squeeze in a fun dive!
We had the most wonderful time with Doina and her team! We were a mix of abilities with two doing their open water, one doing the rescue diver and then another doing a drysuit course and fun dives. Everyone had their own instructor and it was planned perfectly! The organisation and attention to detail made us all feel really comfortable. I did the drysuit course with Martin and his teaching and explanations were excellent - he made the training dives fun and informative. I also did some recreational dives (shore and boat) led by Doina; I was so pleased with the amount of wonderful marine life we saw and Doina took some fabulous photos for us! We would definitely return!
La Diferencia Es Nuestra
Calidad