Duikcursussen
Alle Niveaus
Haal je PADI

duikbrevet bij Aquarius duikcentrum. Meer dan 32 jaar ervaring zal zeker het verschil maken.
Duiken Op Tenerife
Het Hele Jaar Door
We bieden dagelijks boot- en kantduiken

in het warme, kristalheldere water hier in het Zuiden van Tenerife. Wij hebben een grote verscheidenheid aan duiklocaties, van grotten en door de vulkaan gevormde riffen tot duiken langs rotsen, steile drop-offs en wrakken.
Adopt

The blue
Dive Against Debris
Als onderdeel van het Adopt the blue-programma heeft ons duikteam tot nu toe 15,3 kg zwerfvuil in zee ingezameld.
PADI Specialties

Meest Populair
Zet het avontuur voort

en doe je favoriete PADI-specialty in het zonnige Tenerife met ons

ervaren team.
PADI Nitrox Duiker
Door minder stikstof in te ademen, kun je langere duiken en kortere oppervlakte-intervallen maken. Geen wonder dat Nitrox Duiker de meest populaire PADI-specialty is.
PADI Diep Duiker
Verleg je grenzen en zie meer van de onderwaterwereld, verken met ons de diepere delen van Tenerife. Behaal een diepduikbrevet in slechts twee dagen.
PADI Wrak Duiker
Elke wrakduik biedt de kans om iets te ontdekken, een mysterie te ontrafelen of te zoeken naar iets dat anderen hebben gemist. Ontdek de avonturier in jezelf.
Tec Opleidingen
Tec Duiken
De technische duikcursussen

die we aanbieden zijn afgestemd op onze eigen hoge eisen en die van PADI´s TecRec en IANTD.
Ons ervaren duikteam biedt technische duikers de mogelijkheid om de diepere duiklocaties van onze vulkanische kustlijn op Tenerife te verkennen.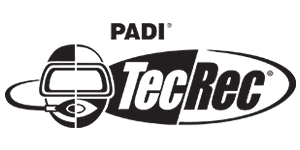 Waarom

 

Aquarius duikcentrum
Onze team filosofie is

maximaal plezier, vrijheid en avontuur binnen de grenzen van de duikveiligheid terwijl we ook oog hebben voor het kwetsbare onderwaterleven.
We waarderen elke klant en doen al het mogelijke om je een onvergetelijke ervaring te geven.
Florin Bolocan
2023-11-16
It was my first diving experience and it was awesome experience that i can recommend to anyone. The instructor was very clear with her instructions and very calm though all the session.
We booked a snorkeling trip with the agent, we went to playa de Amarilla stayed there for an hour. The view are amazing, equipments were new and professional, the owner were taking care of us since we were a bit nervous in the beginning, but it went great we were pretty relaxed and explored the shoreline. We didn't book the video/photo service and regret it now. Definitely highly recommended.
Philippe Legault
2023-10-29
Cristina, Doina, and Harry are all very patient and talented teachers. I did my advanced scuba diving course and Nitrox certification at Aquarius and between the instructors taking the time to go into details and making sure I understood, to also making it all a fun environment, I had a blast. I couldn't recommend Doina and her team more and would love to dive with them again.
Had a wonderful time diving with Aquarius in September this year. Doina was very helpful before the dive with everything we needed, and was great on all dives. Super knowledgable and enthusiastic, you could really tell that their love of diving came first. Highly recommend them and we'll absolutely be back here next time we're in Tenerife!
In September I spent 8 days with Doina and Harry – with 17 dives in total. It has been my second stay with them and I knew exactly why I wanted to go back. You are in perfect hands here, both from a professional and personal perspective. The diving center as well as their own boat is perfectly equipped and clean and the equipment is always well maintained and up to date. Doina and Harry offer a relaxed environment for all divers – regardless of the level of experience. They respond individually to all needs, combine them optimally and always find the perfect dive site for the respective group. You can learn a lot or just enjoy fun dives – whatever you are up to. Beyond that they are completely committed to safety and professionalism – this comes first, in doubt even more than making money. Thanks to you both for a perfect holiday that gave me even more than I expected. I am looking forward to seeing you again and doing some epic dives with you!
It's been my second time training and diving with Aquarius Dive Center. Very professional team and superb experience again. This time the highlight was Xtend on TB Trim and Buoyancy course with Harry. This training is a hidden gem, and a must for anyone who wishes to glide with ease and truly enjoy the beauty of the underwater world. Harry's wealth of knowledge and attention to details will definitely help you to become a better diver. Surely coming back for more. Many thanks!
benjamin martin
2023-10-18
C'était génial !!!!!!!!! Le centre est super les moniteurs sont très pro et coooool Pour les plongées rien à redire tout était parfait 😁
frankie cojocaru
2023-10-15
We had an amazing time with Aquarius Dive Center this week! I started off with an Emergency First Responder Course with Doina. Doina is very passionate about the course and is a great teacher. This made the course interesting and easy to digest. I then did the Rescue Diver course with Martin where i learnt a lot! Its the best PADI course I have done so far and I could not have asked for a better instructor (thanks Martin!). The course teaches a lot of techniques and Martin broke down each one and demonstrated how and when to use them. We also managed to squeeze in a fun dive!
We had the most wonderful time with Doina and her team! We were a mix of abilities with two doing their open water, one doing the rescue diver and then another doing a drysuit course and fun dives. Everyone had their own instructor and it was planned perfectly! The organisation and attention to detail made us all feel really comfortable. I did the drysuit course with Martin and his teaching and explanations were excellent - he made the training dives fun and informative. I also did some recreational dives (shore and boat) led by Doina; I was so pleased with the amount of wonderful marine life we saw and Doina took some fabulous photos for us! We would definitely return!
Het Verschil Is
Kwaliteit