DUIKCURSUSSEN
ALLE NIVEAUS
Haal je PADI

duikbrevet bij Aquarius duikcentrum. Meer dan 30 jaar ervaring zal zeker het verschil maken.
PADI eLearning – Probeer het gratis
Maak de eerste stap naar je brevet voor PADI Open Water Duiker – gratis. Leer de basis van het duiken in je eigen tempo met het geavanceerdste digitale lessysteem ter wereld.
DUIKEN OP TENERIFE
HET HELE JAAR DOOR
We bieden dagelijks boot- en kantduiken

in het warme, kristalheldere water hier in het Zuiden van Tenerife. Wij hebben een grote verscheidenheid aan duiklocaties, van grotten en door de vulkaan gevormde riffen tot duiken langs rotsen, steile drop-offs en wrakken.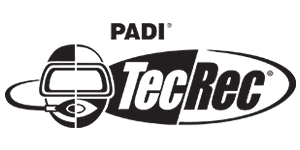 PADI SPECIALTIES

MEEST POPULAIR
Zet het avontuur voort

en doe je favoriete PADI-specialty in het zonnige Tenerife met ons

ervaren team.
PADI Nitrox Duiker
Door minder stikstof in te ademen, kun je langere duiken en kortere oppervlakte-intervallen maken. Geen wonder dat Nitrox Duiker de meest populaire PADI-specialty is.
PADI Diep Duiker
Verleg je grenzen en zie meer van de onderwaterwereld, verken met ons de diepere delen van Tenerife. Behaal een diepduikbrevet in slechts twee dagen.
PADI Wrak Duiker
Elke wrakduik biedt de kans om iets te ontdekken, een mysterie te ontrafelen of te zoeken naar iets dat anderen hebben gemist. Ontdek de avonturier in jezelf.
TEC OPLEIDINGEN
TEC DUIKEN
De technische duikcursussen

die we aanbieden zijn afgestemd op onze eigen hoge eisen en die van PADI´s TecRec en IANTD.
Ons ervaren duikteam biedt technische duikers de mogelijkheid om de diepere duiklocaties van onze vulkanische kustlijn op Tenerife te verkennen.
WAAROM VOOR

AQUARIUS KIEZEN
Onze team filosofie is

maximaal plezier, vrijheid en avontuur binnen de grenzen van de duikveiligheid terwijl we ook oog hebben voor het kwetsbare onderwaterleven.
We waarderen elke klant en doen al het mogelijke om je een onvergetelijke ervaring te geven.
Simply the greatest dive center in Teneriffe, way beyond expectations . They will pick you up from the hotel and drive you to the greatest take you to the best spots on the island by car and boat. No matter what certification you have or how experienced you are, your diving trips will be extraordinary. Always a great pleasure to go diving with Harry and Doina.
Jarkko Siltamäki
2022-07-17
We had a fantastic time diving together with Doina from Aquarius Dive Center during our vacation in Tenerife. We are both Open Water Divers and had a great time during all of our 4 dives that took us from a pleasant shore dive with turtles all the way to our very first boat dives exploring a sunken shipwreck. With Doina and Harry we felt in very good hands and safe throughout our whole experience, their equipment (mostly from Scubapro) is absolutely top quality and we also got some very helpful advice and additional tips to improve ourselves as divers further. We would thoroughly recommend diving with Aquarius whilst in Tenerife and we are looking forward to joining them again!
Sandra Álvarez
2022-07-14
Hicimos el bautismo en esta escuela y genial. Yo tenía algo de miedo y me agobié un poco al principio pero la instructora fue muy paciente conmigo y enseguida me sentí súper cómoda en el agua. Estamos deseando de repetir la experiencia y, de ser en Tenerife nuevamente, sin duda será con ellos. 👌🤙❤️
Luis Fernando Rollán Parrado
2022-07-09
Experiencia increible y las chicas muy simpaticas y profesionales. Ahora estamos bautizado en el buceo
Jorge González
2022-07-09
Magnifica experiencia. Una formación y un trato muy amable y atento.
shaniece Sahunta
2022-06-27
It was a real pleasure meeting Doina at the Aquarius dive Center. The whole experience was truly amazing, and I couldn't have done it without the support of a very experienced instructor. She was very patient and supportive and as beginners she went through all the things we may experience under water. It gave me much more confidence. I would definitely go again for a deeper dive. Thank you Doina!!! ⭐️⭐️⭐️⭐️⭐️
Very responsive and guest friendly staff. Received very clear instructing and also fun doing so. Actual dive itself around Los Cristianos was fantastic. Look forward to a next time in Tenerife.
An outstanding dive centre. We came to Tenerife to complete the PADI Advanced Open Water certification, the E-learning was sent through before for us to compete. Then once we got there, we had 5 awesome dives, even the experience of diving alongside turtles. Our instructor was helpful, informative and very efficient with the dives helping us through it all the way with helpful tips. We then decided to do a few more dives, 2 in a new location and a night dive. All 8 dives were amazing. It was beyond our expectations.
Lena Lingenfelder
2022-05-02
I did four boat dives with this center and I can highly recommend it! Everyone is super friendly, patient and attentive and the center very neat and organised. Also underwater I wasn't rushed, Doina found everything for me you could possibly see and I had plenty of time to take photos of everything and enjoy every moment of the dive. The marine life was incredible (Black Coral, different species of rays, trumpet fish, barracudas etc.) and as a special treatment we got to see a Mola Mola that stayed with us for at least 15 minutes, definitely one of the best dives I have done so far! Thanks so much to the whole team for this incredible experience.
Have been visiting Doina and Harry alot of times and did my Drysuit course with Harry, absolutely amazing! Doina is always very helpfull no mather if you need gear or just advice.
HET VERSCHIL IS
KWALITEIT