PADI IDC Tenerife
PADI Instructor's are the most in demand dive professionals in the world. This is because they followed the PADI IDC – Instructor Development Course, the world's most popular and progressive diving instructor course.
Our PADI IDC Tenerife sets the standard for training dive professionals. With us you earn your PADI Instructor rating through hard work, motivation and commitment.
Our goal at Aquarius dive center is to teach you the knowledge, skills and confidence to be the best, most up-to-date PADI instructor in the world. We don't teach to pass an Instructor Exam, we prepare you for real life after the IE.
The IDC will be taught by our Course Director, with years of international experience and together with our staff we know what it takes to become a confident and successful PADI Dive Instructor.
Not only certified but also qualified
To take the PADI IDC – Instructor Development Course:
You must be, minimum age of 18 years.
certified as a PADI Divemaster, or leadership level with another diver training organization.
If not a PADI Divemaster, successfully complete the PADI Divemaster course dive rescue assessment.
60 logged dives; documented experience in night diving, deep diving and underwater navigation.
Certified diver for six months.
Medical clearance attesting to dive fitness signed by a physician within the previous 12 months.
Emergency First Response Primary and Secondary Care course completion or qualifying training within the last 24 months.
Logged at least 100 dives prior entering the Instructor Examination (IE).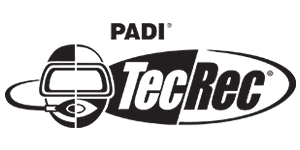 More than 30 years experience
As a PADI 5 star IDC center, Aquarius dive center offers the full range of PADI professional training programs, from Divemaster to PADI Staff Instructor.
We are based in El Fraile just a few minutes from Las Galletas in the South of Tenerife. But our staff's IDC experience is international, not only Tenerife,  wide-ranged and spans over more than 30 years.
During the PADI IDC we always work in small groups to ensure every candidate gets maximum individual attention.
As a future Pro you will be guided by professionals like Course Director, Master Instructor, Instructors and Divemaster's who all share the same passion, teaching and diving.
Are you ready for second to none instructor training, and are searching for a dive center and Course Director where quality is more important than quantity? No need to look any further – contact us today.
How long will it take?
We offer the IDC in 3 options, 4 times a year
PADI IDC program 10 days – Silver package
PADI IDC program 12 days – Gold package
PADI IDC program 14 days – Platinum package
Check here for our IDC schedule 2022
PADI Pre IDC program
You should be familiar with everything that you learned in all your courses up to PADI Divemaster. It is important to go over all the materials before you arrive at your IDC.
Revision of the materials is not a part of the IDC, but your knowledge of this is essential. If it has been more than 6 months since you completed your PADI Divemaster course or you are not sure about any of the theory we strongly recommend you to join the Pre IDC program.
During this unique 2 days program you will review Dive Theory and PADI Standards with our Course Director.
You get the possibility to make yourself familiar with the newest PADI Touch products and get the chance to own your personal set of PADI Touch products at a special discounted price.
We review the latest changes in PADI courses and programs, understand the PADI philosophy and fine tune your diving skills. Included is a workshop about diving knots, rigging and lifting objects, Rescue skills and much more …
Joining this unique program gives you the best preparation for Your PADI IDC and IE with us in Tenerife.
PADI IDC Tenerife overview
The PADI Instructor development course (PADI IDC) is made up of two parts, Assistant Instructor (AI) and Open water scuba instructor (OWSI) program.
Most dive professionals complete the entire IDC and go on to attend an Instructor Examination (IE), which is the final step to earn the PADI Instructor certification.
The PADI Instructor Development Course – IDC is the cornerstone of professional level scuba diver training. The IDC focuses on preparing you to function as a qualified PADI Open water instructor by introducing you to the complete PADI instructor training system. The course focuses your ability on using all components of the system as a professional dive educator.
The fun part of the PADI IDC is interacting with your fellow candidates while creating friendships that last long after the course has ended.
The challenging part of the PADI IDC is the commitment you personally make to the training. All IDC candidates must prepare daily assignments for teaching presentations which is in the form of homework after the live sessions. Organization and dedication is the key!
The PADI IDC is a combination of:
Confined water training
Open water training
Classroom and workshops
Additionally, you will attend and participate in many classroom curriculum and online presentations all while being assessed for positive attitude and professionalism.
The PADI Instructor development course concludes with a two day Instructor Examination (IE).  An examiner from PADI will evaluate the skills and knowledge you gained during your PADI IDC.
As soon you are certified as a PADI Instructor you'll begin networking with other professionals and begin to explore PADI Pro diving jobs worldwide. You also have the opportunity to continue your professional education by participating in specialty instructor courses, which train you to teach PADI specialties.
Required PADI IDC materials
PADI IDC Crew pack Item Number: 60134.
Current PADI Instructor manual, paper or digital version.
Recreational Dive Planner: table and eRDPML with instructions for use booklets.
Logbook.
PADI IDC Tenerife required equipment
Fins, mask, snorkel.
Buoyancy control device with low pressure inflator.
Regulator with alternate air source and submersible pressure gauge.
Wetsuit, water temperatures vary from 18°C in winter time to 24°C in summer time.
DSMB with spool or reel.
Timing device, depth gauge and compass.
Knife/diver's tool.
Slate and dive table.
Two surface signaling devices, one audible (whistle, air horn, bangler etc.) and one visual (SMB, DSMB, flare, signal mirror, etc.).
Weight belt, weights and cylinder with DIN or INT connection (rental is inclusive during the IDC).
Pocket mask.
We offer the possibility to rent the equipment but we recommend that as a future pro you have your own dive equipment. Therefore we created the opportunity for all our IDC candidates to purchase Scubapro diving equipment at a very discounted price through our dive center. Actually we guarantee that this is the best price you can find in Europe.
Ask us for the conditions how you can participate so that you can take advantage of this unique offer.