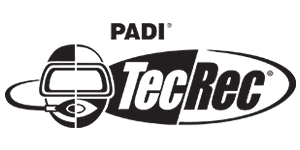 We provide pick-ups from hotels that are situated between El Medano and Callao Salvaje.
It is a legal requirement in the Canary Islands to have an up to date dive insurance policy.
Reviews
See all  reviews | Write a review
See all  reviews | Write a review
See all  reviews | Write a review
Our philosophy
Maximum fun, freedom and adventure within the limits of safety, whilst paying attention to the marine environment. We value every customer and do all that is possible to guarantee you the best possible experience.
We speak English, Dutch, Romanian, Spanish and a bit of German, Italian and Greek.
Scubapro dive equipment
We are a Scubapro S.E.A. and Scubapro Demo dive centre. We are proud to say we were the first Dive Centre in the Canary Islands to be awarded this status by Scubapro.
Training and rental
We pride ourselves in keeping our Scubapro training and rental equipment in excellent condition. We have high quality equipment for Recreational, Technical and Sidemount diving.
Dive shop
As an authorized Scubapro dealer you will find all the dive equipment you require either in our shop or via the online web store.
Equipment maintenance
The dive center´s repair-maintenance department is equipped with modern tools and test equipment. Our technicians have more than 29 years of experience, are fully trained by diving equipment manufacturers and are ready to assist where needed.
Refill
Our filling station is approved by the Gobierno de Canarias – Consejeria, Industria y Comercio. We fill air, nitrox and trimix.