DIVING COURSES
ALL LEVELS
Get your PADI

diving certification with Aquarius dive center. Over 30 years of experience will definitely make a difference.
PADI eLearning – Try It For Free
Take the first step to your PADI Open Water Diver certification – free. Learn scuba diving fundamentals at your own pace using the industry's most advanced digital learning system.
SCUBA DIVING TENERIFE
ALL YEAR ROUND
We offer daily boat and shore diving

in the warm, crystal-clear water here in South Tenerife. We have a wide variety of dive sites ranging from caverns and volcanic shaped reefs to wall diving, sheer drop offs and wrecks.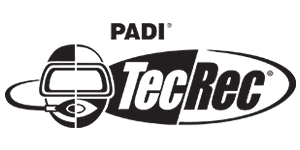 PADI SPECIALTIES

MOST POPULAR
Continue the adventure

and do your favorite PADI specialty in sunny Tenerife with our experienced team.
PADI Nitrox Diver
Breathing less nitrogen means you can enjoy longer dives and shorter surface intervals. No wonder Nitrox Diver is the most popular PADI specialty.
PADI Deep Diver
Extend your limits and see more of the underwater world, explore with us the deeper parts of Tenerife. Get deep diver certified in as little as two days.
PADI Wreck Diver
Each wreck dive offers a chance for discovery, potentially unlocking a mystery or searching for something others have missed. Discover the explorer in you.
TEC TRAINING
TEC DIVING
The technical diving courses

that we offer are tailored to meet our high standards and that of PADI´s TecRec and IANTD.
Our experienced dive team offers certified technical divers the opportunity to explore the deeper dive sites off our incredible volcanic coastline in Tenerife.
WHY TO CHOOSE

AQUARIUS
Our team philosophy is

maximum fun, freedom and adventure within the limits of safety, whilst paying attention to the marine environment.
We value every customer and do all that is possible to guarantee a memorable experience.
Simply the greatest dive center in Teneriffe, way beyond expectations . They will pick you up from the hotel and drive you to the greatest take you to the best spots on the island by car and boat. No matter what certification you have or how experienced you are, your diving trips will be extraordinary. Always a great pleasure to go diving with Harry and Doina.
Jarkko Siltamäki
2022-07-17
We had a fantastic time diving together with Doina from Aquarius Dive Center during our vacation in Tenerife. We are both Open Water Divers and had a great time during all of our 4 dives that took us from a pleasant shore dive with turtles all the way to our very first boat dives exploring a sunken shipwreck. With Doina and Harry we felt in very good hands and safe throughout our whole experience, their equipment (mostly from Scubapro) is absolutely top quality and we also got some very helpful advice and additional tips to improve ourselves as divers further. We would thoroughly recommend diving with Aquarius whilst in Tenerife and we are looking forward to joining them again!
Sandra Álvarez
2022-07-14
Hicimos el bautismo en esta escuela y genial. Yo tenía algo de miedo y me agobié un poco al principio pero la instructora fue muy paciente conmigo y enseguida me sentí súper cómoda en el agua. Estamos deseando de repetir la experiencia y, de ser en Tenerife nuevamente, sin duda será con ellos. 👌🤙❤️
Luis Fernando Rollán Parrado
2022-07-09
Experiencia increible y las chicas muy simpaticas y profesionales. Ahora estamos bautizado en el buceo
Jorge González
2022-07-09
Magnifica experiencia. Una formación y un trato muy amable y atento.
shaniece Sahunta
2022-06-27
It was a real pleasure meeting Doina at the Aquarius dive Center. The whole experience was truly amazing, and I couldn't have done it without the support of a very experienced instructor. She was very patient and supportive and as beginners she went through all the things we may experience under water. It gave me much more confidence. I would definitely go again for a deeper dive. Thank you Doina!!! ⭐️⭐️⭐️⭐️⭐️
Very responsive and guest friendly staff. Received very clear instructing and also fun doing so. Actual dive itself around Los Cristianos was fantastic. Look forward to a next time in Tenerife.
An outstanding dive centre. We came to Tenerife to complete the PADI Advanced Open Water certification, the E-learning was sent through before for us to compete. Then once we got there, we had 5 awesome dives, even the experience of diving alongside turtles. Our instructor was helpful, informative and very efficient with the dives helping us through it all the way with helpful tips. We then decided to do a few more dives, 2 in a new location and a night dive. All 8 dives were amazing. It was beyond our expectations.
Lena Lingenfelder
2022-05-02
I did four boat dives with this center and I can highly recommend it! Everyone is super friendly, patient and attentive and the center very neat and organised. Also underwater I wasn't rushed, Doina found everything for me you could possibly see and I had plenty of time to take photos of everything and enjoy every moment of the dive. The marine life was incredible (Black Coral, different species of rays, trumpet fish, barracudas etc.) and as a special treatment we got to see a Mola Mola that stayed with us for at least 15 minutes, definitely one of the best dives I have done so far! Thanks so much to the whole team for this incredible experience.
Have been visiting Doina and Harry alot of times and did my Drysuit course with Harry, absolutely amazing! Doina is always very helpfull no mather if you need gear or just advice.
THE DIFFERENCE IS
QUALITY