IANTD Deep diver
The IANTD Deep diver program is designed to provide responsible training to divers who plan to dive to a maximum of 39 m on air.
This program qualifies divers to dive to 39 meter.
Requirements for Deep diver
Must be a qualified IANTD Advanced diver or any entry level diver equivalent.
Must provide proof of a minimum of 10 logged dives.
You must be, minimum age of 15 years with a parent or guardian authorization OR;
18 years of age without guardian approval.
€

349
XTend on Tech
Deep diver
Pick-up
3 days
Theory
4 dives
Field practise
Min. Advanced diver
Book now
IANTD Deep diver program
Deep diver theory.
RMV, SAC and minimum gas calculations.
S-Drill, valve shutdowns and SMB practice.
Minimum of 100 minutes of open water bottom time completed within 4 dives.
Two (2) dives will be made between depths of 27 and 39 m.
Watermanship evaluation, minimum requirement 80%.
How long will it take?
The complete course takes 3 days.
What does the IANTD Deep diver cost?
€ 349 Included Taxes and:
Transfer from hotel to dive center
Free transport from dive center to the dive site
Deep diver theory and manual
4 open water dives
Temporary use of course materials
Cylinder refills during the course
IANTD Deep diver certificate
Note: Extra sessions, or open water dives, may be required to reach the standard. Each extra session costs € 45.
Standard Scubapro dive equipment is not included in the program price but we offer a 50% discount on the rental price during this course.
IANTD Deep diver – what will I need?
All you need is your dive certificate, logbook and dive insurance.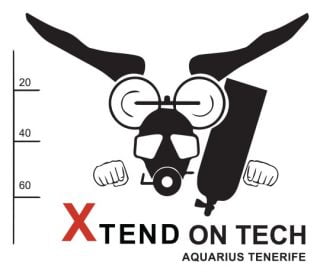 What will your next adventure be?
Course like: IANTD Advanced EANx diver | Xtend on TB Trim and Buoyancy